Welcome to Mittens & Folds. 
We are a private TICA-registered cattery located in Southern California. Our beautiful kittens have champion bloodlines, amazing personalities, and a loving temperament. We strive to raise friendly, socialized and healthy feline companions that are great representatives of their respective, beautiful breeds. While breeding in accordance with established registry standards, our family is dedicated to every single cat we have had the pleasure of owning and loving during this lifetime.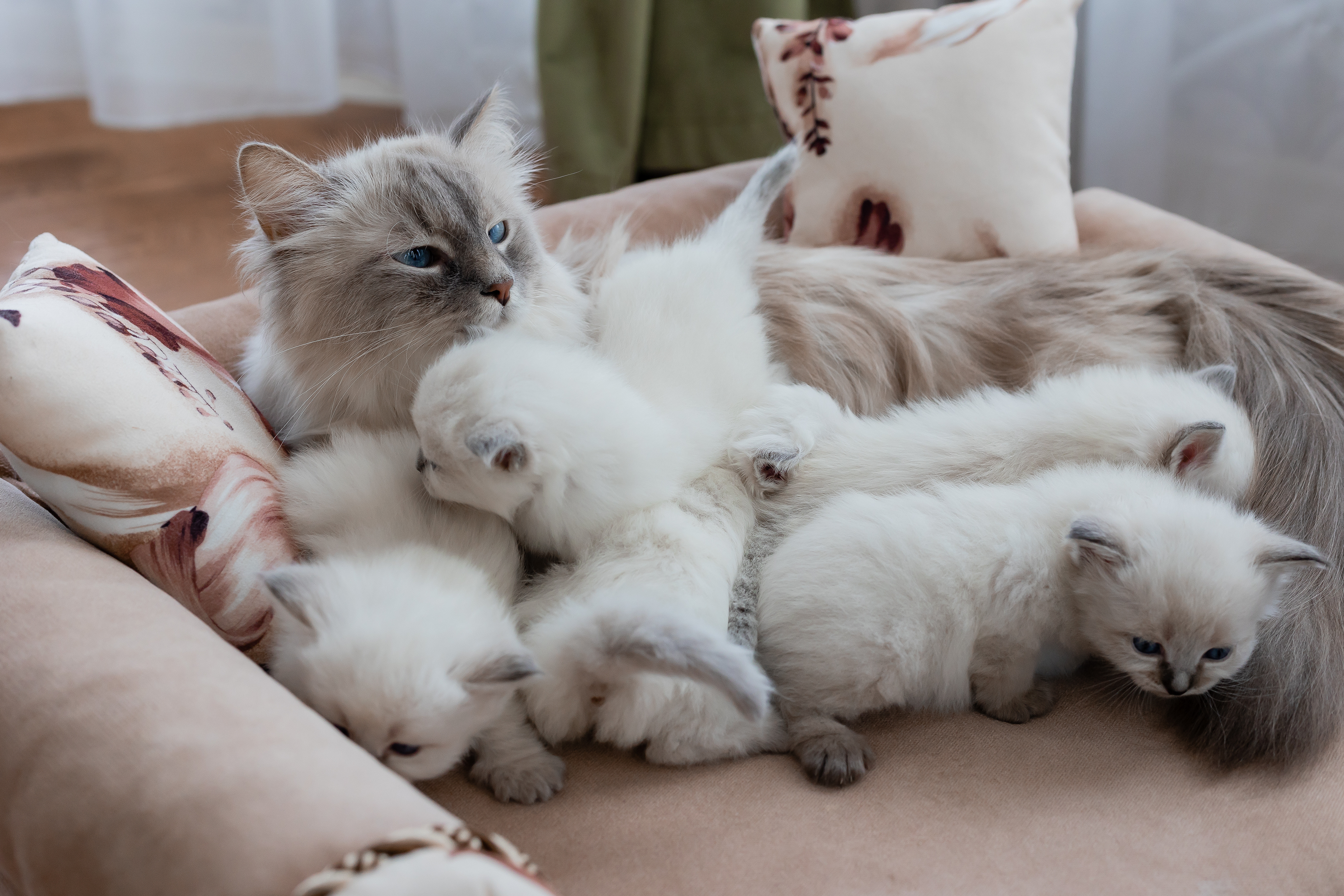 INFORMATION
All Mittens & Folds kittens come with the following:
Every kitten receives 3 FVRCP core vaccines while in our care. The FVRCP vaccine is effective against Feline Herpes Virus, Calicivirus, and Panleukopenia.  
In general, all kittens should be treated preventatively for certain common parasites such as roundworms and hookworms. This can be done with the help of a veterinarian, or at home with the correct over-the-counter medication and information. Dewormer will be given to the kittens starting at 4 weeks of age, and will be repeated at 8 and 12 weeks of age. 
All of our breeding cats have been genetically tested for PKD1 and are negative for the disease causing gene. In addition, our Scottish Folds have been genetically tested to verify that they only have one copy of the fold gene (fd) and that our Scottish Straights do not have any copies of the fold gene (fd). These genetic testings are done through the UC Davis Veterinary Genetics Laboratory.